---
Do you walk or do you stroll?
One of the best ways to savor summer is to take a stroll.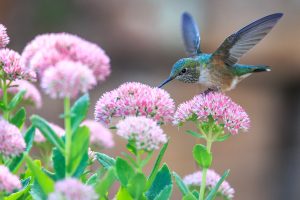 You may be wondering why I use the word stroll instead of walk.
Taking a stroll is much different than taking a walk. A walk implies purpose, a stroll implies less intent.
A stroll allows for wandering. Just the sound of the word "stroll" is easier on the ear.
Walking has a job to do. Strolling is like going on vacation.
The Merriam Webster dictionary lists stroll's synonyms as to saunter, to amble, and to ramble.
Oh, I like the sound of those words!
To take a walk means something else. It has a goal.
One walks for fitness. One walks to lose weight. You take a walk to clear your head. Some people take walks to elevate their heart rate or to increase bone density. Others take their dogs out for a walk. And still, there are those who walk to "get their steps in!"
But what if you changed your mindset about walking and instead took a stroll?
Instead of walking briskly to lose weight and improve your cardiovascular system, what if you intentionally slowed down to a stroll and noticed the birds singing in the trees or your neighbor's blooming sunflowers?
On your next stroll, you may notice that you are breathing more deeply, that you feel calmer or that perhaps those negative anxiety-creating thoughts have calmed down. Your stroll has turned into an expression of mindfulness.
Are we losing sight of the value of slowing down so that we can relish our world…stopping to smell the roses?
According to the Positive Psychology Program, among other benefits, a mindful stroll can:
Reduce stress
Increase immune function
Lower blood pressure
Lower heart rate
Increase awareness
Increase attention and focus
Increase clarity in thinking and perception
Lower anxiety levels
Increase experience of being calm and internally still
Increase experience of feeling connected
Doesn't that sound great! Who doesn't want REDUCED STRESS!!!
I say let's change the emphasis and take a stroll. Let me know how it goes. What do you notice about yourself and the world around you?
My next article will teach you how to stroll and walk better.
Here is another article on savoring summer!
How You Move Matters! You can learn how to move better with my Amazon bestselling bookAgility at Any Age: Discover the Secret to Balance, Mobility, and Confidence.  My book is illustrated with 40 videos that you access with your iPad or smartphone!
 You can purchase it here. 
My name is Mary Derbyshire. I am a fitness and movement coach. My methodology is the Alexander Technique,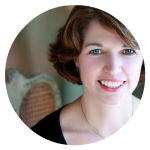 a mindfulness practice that teaches you how to move better. When you move better you feel better and when you feel better your whole life improves! Let me know what you think or ask a question! I love to hear from my readers! Feel free to post in the comments section below and feel free to share this with your friends!