This site contains affiliate links. Please read Disclaimer for more information.
I think that we've all been there. You can't sleep! Dreaded insomnia!
A worrisome thought, a stressful day, a difficult period of time in your life and you can't sleep. Maybe you can't fall asleep, maybe you wake up at 1 am and can't get back to sleep, maybe you open your eyes at 4 am and that's it you are up for the rest of the day or perhaps you sleep a full 8 hours only to wake up still feeling exhausted.
I understand I have been there.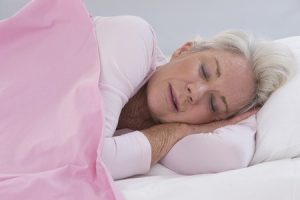 The results of sleeplessness are significant and detrimental. They include risks of developing obesity, diabetes, high blood pressure, heart disease, stroke, increased anxiety and mental stress and of course the increased risk of driving a car and accidents.
In short, it is much better for your health and sanity when you get 7- 8 hours of shut-eye every single night!
Sleep helps boost your immune system and helps ward off the flu or cold.
Sleep improves your memory. Research demonstrates that sleeping after learning can improve memory retention.
Sleep can reduce anxiety and mental stress.
Sleep improves coordination.
A good night's sleep makes you feel great.
So how do you improve your sleep?
First and foremost you need to go to bed and wake up at the same time every day and this includes weekends. Did you know that you have an inner clock that determines when you feel energized and when you feel sleepy? For instance, perhaps you have noticed that at certain times every day you may feel more energized or less so. This is due to your internal clock called your circadian rhythm. By sticking to a consistent bedtime and rising schedule you will regulate this clock and increase the likelihood of better sleep!
Exercise regularly. I know you have heard it a million times before but people who exercise regularly fall asleep faster and experience a deeper more restful sleep. What do I mean by exercise? Walk at least 30 minutes 5x's a week. If walking 30 minutes is too challenging at first do what you can and work up to it!
Make your bedroom a sanctuary. Get the TV out of the bedroom. Make your bed cozy and comfy. Use soft lighting. Try a sound machine to stifle disturbing noises. I use this one here is a link to Amazon. Listen to quiet music. It may sound crazy but I like to listen to soundtracks of distant thunderstorms! Avoid caffeine. Instead, drink herbal teas such as my favorite Celestial Seasoning's Sleepy Time.
De-stress before you close your eyes. I am going to teach you a very simple breathing practice that will calm you, reduce stress and anxiety and prepare you for a restful night of blissful sleep. I call it Exhale and Wait to Breathe. It is based on breathing practices developed by FM Alexander, the creator of the Alexander Technique. I have created a short instructional video that you can access below. Breathe like this 3-5X's before crawling under the covers and closing your eyes.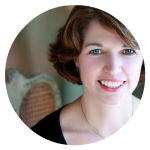 My name is Mary Derbyshire. I am a fitness and movement coach. My methodology is the Alexander Technique, a mindfulness-based practice that teaches you how to move better. When you move better you feel better and when you feel better your whole life improves. You can get my Amazon best-selling book Agility at Any Age: Discover the Secret to Balance, Mobility, and Confidence here.
This post includes affiliate links to products that I use and reccomend.
1.Copyright: <a href='https://www.123rf.com/profile_chassenet'>chassenet / 123RF Stock Photo</a>