This site contains affiliate links. Please read Disclaimer for more information.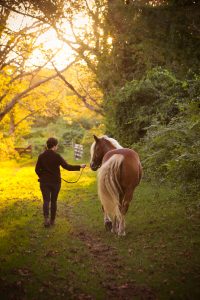 Let's talk about anxiety.
Do you get anxious from time to time?
I do. A lot.
This may come as a surprise to some, but I am an anxious person. Perhaps that is why I teach people how to move better and feel better. Have you ever heard the expression "You teach best what you most need to learn"?
I needed to learn how to be less stressed and anxious.
I have been teaching movement, fitness, and the Alexander Technique for many years. For those of you who are not familiar with the Alexander Technique, it is a mindfulness-based practice that teaches you how to move and think better. Practicing the Alexander Technique is an exercise in mindfulness.
But let's get back to anxiety.
You see people come to me to resolve anxiety issues. How could I be an anxious person if I truly practiced what I preached?
Well, the answer is simple.
Life is hard and at times life is incredibly hard for all of us.
I have discovered though, that the tools I have learned through the Alexander Technique have definitely made my life easier, less stressful, and thus less anxious.
I want to teach you these practices.
Here are three things that I teach my students to help them cultivate mindfulness and cope with anxiety. I have created three videos to make the instruction easier.
De-Stress With The AT Lie Down
The first video teaches the AT Lie-Down. Practicing the AT Lie Down once or twice a day for 15-20 minutes can be life-changing. Finding a quiet spot in your home or office and lying down in this way not only does wonders for your back, neck or whatever ails you but it also provides you with the opportunity to really stop and let go of emotional, psychological and physical tension. At first, if you cannot last the full ten-fifteen minutes, and most people can't, then start off a few minutes at a time and increase the time incrementally. You may listen to quiet music if you like, but I prefer to practice in silence. There are many health benefits to being silent for extended periods of time. Silence can improve memory, regenerate brain cells, reduce stress, and increase creativity. You can click here for the video.
Reduce Anxiety With Mindful Breathing
The second video teaches you a very powerful way to calm down through breath. I call it Exhale and Wait to Breathe. Have you noticed that when you are stressed and anxious that your breathing becomes more shallow? For many of us, our voices go up a notch! Exhale and Wait to Breathe is the answer to that problem and many others. When we consciously attend to our breathing we can redirect our moods in a very powerful way. A breathing practice will improve your energy level, slow your heart rate and reduce anxiety. I always end my Alexander Technique sessions with this breathing.  Click here for the Exhale and Wait to Breathe video.
A Little Movement Refreshes
The third video is titled A Healthy Back is a Supple Back. This short practice revitalizes you in a couple of minutes. Sometimes just moving a little can make you feel much better and less pressed. This is an excellent movement series that is especially good if you have been sitting in front of your computer for a while. A mini-break if you will to de-stress and feel better. Click here for the video.
Here is another blog I wrote about how the Alexander Technique changed my life. Click here for the post.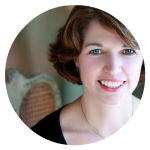 My name is Mary Derbyshire. I am a fitness and movement coach. My methodology is the Alexander Technique, a mindfulness-based practice that teaches you how to move better. When you move better you feel better and when you feel better your whole life improves. You can get my Amazon best-selling book Agility at Any Age: Discover the Secret to Balance, Mobility, and Confidence here.
My interactive book is jam-packed with instructional videos that you can easily access with a smartphone or with a Kindle, iPad or computer.
So I've just given you some good information about easy practices that can help you address anxiety. I have also created a course that teaches you how to sit better. If you would like some more instruction on how to sit better you can sign up for my FREE video course Sitting for Success here.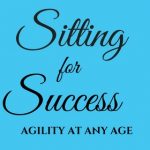 If you would like to learn more ways to improve mobility and get out of pain sign up for my course 5 Ways to Heal Back Pain here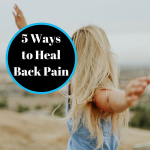 Please feel free to ask me questions.  I am passionate about teaching you how to move and live better. Moving well is a critical component of aging well.
XO Mary
This post may contain affiliate links.