This site contains affiliate links. Please read Disclaimer for more information.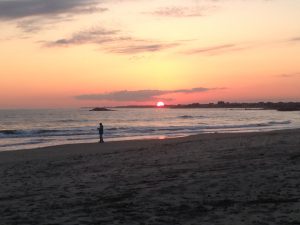 Do you want to savor summer?
If you are like me you absolutely love summer. The long hours of daylight, the balmy air, flip flops, iced coffee, fireflies- to name just some of my favorite things. There are many reasons why I want to savor summer.
But before you know it summer is gone and the calendar says September and I am replacing the shorts in my closet with long pants and sweaters.
So often summer escapes me. Not this year!
This year, by being more intentional and mindful, I plan to make summer linger.
By bringing mindfulness into my life I will slow down summertime and relish in every moment possible.
Here is my list of intentions to help me savor summer! What are yours?
Go for a daily walk.
Drink my morning coffee in my garden.
Shop at my local farmer's market once a week.
Prepare at least 2 meals a week solely from our local farmer's market.
Garden 3x's a week.
Always have a book going.
Dine outside as often as possible.
Drink iced coffee in the afternoons.
Wear sandals.
Meditate daily.
Knit.
Go out for ice cream. Try different ice cream stands each week.
Wear sun hats.
Feed the hummingbirds.
Wake up early for the sunrise as often as possible.
Go to a 4th of July parade.
Have friends over for a BBQ.
Go to an outdoor concert.
Stargaze at night and watch for falling stars.
Watch each full moon rise.
Wear sundresses.
Make ice cream with my ice cream maker.
Watch the bats at twilight.
Grow tomatoes and basil.
Celebrate veggies and fruits in season. For instance, strawberries are in season here now!
Write in my journal daily.
Mindfulness matters. Bringing mindfulness to how you move is a powerful way improve your life.
Move every day with ease and joy. You will be amazed how it will change your life in many wonderful ways!
How You Move Matters! You can learn how to move better with my Amazon bestselling bookAgility at Any Age: Discover the Secret to Balance, Mobility, and Confidence.  My book is illustrated with 40 videos that you access with your iPad or smartphone! You can purchase it here.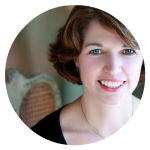 My name is Mary Derbyshire. I am a fitness and movement coach. My methodology is the Alexander Technique, a mindfulness practice that teaches you how to move better. When you move better you feel better and when you feel better your whole life improves! Let me know what you think or ask a question! I love to hear from my readers! Feel free to post in the comments section below and feel free to share this with your friends!