This site contains affiliate links. Please read Disclaimer for more information.
Yes, there are ways to pain-free gardening!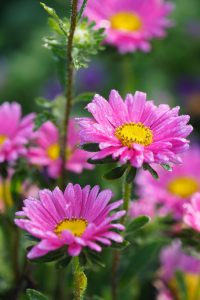 It is time to garden!
Spring has finally decided to show up. The daffodils are turning their sunny faces to the sun, the peepers are peeping and my horses are shedding!
It is time to get out there and get your hands in the dirt.
It is also the time when many of my students show up at the Alexander Technique lessons with very achy backs, shoulders, elbows…you name it they hurt everywhere.
I get it! Gardening is challenging. First stooping down to the ground for long periods of time wreaks havoc on the back. Digging and pulling up weeds is difficult work and can result in sore wrists, hands, and elbows. Raking is actually a very complex motion and the repetitive movement can be hurtful. Then there is the fact that everyone wants to get their gardening done and that they work at it with a lot of intent or rather tension!
In short, gardening is a workout.
But, I would bet that you don't go after your garden like you do a workout.
If you were to run a marathon you would never dream of just waking up one day and running a marathon! No! You would train for the marathon.
Then why do you think that you can just go out and garden for 3-5 hours without preparing for the garden workout? You need to train for your gardening hours just like you would train for running a race.
So here are your 5 ways to get out into the garden pain-free.
Don't bend or lean over from the waist instead squat. A squat is when you bend at your ankles, knees, and hips. Make sure that your feet are at least shoulder width apart. Most people stand with their feet too close together. So be aware of where your feet are placed and squat to prune the roses or to pick up the basket of flowers.
Kneel on the ground to weed or dig in the dirt. (Again don't bend at the waist.) Use a yoga mat and place it underneath you. If your knees hurt or you find it difficult kneeling take another rolled up yoga mat and put it behind your knees this will make the flexion of the knee less dramatic. when leaning forward be sure to bend from the hip keeping the back straight and not bent over.
Crawl as you weed along the garden bed. Most people don't consider crawling as a way to get from place to place. Crawling will eliminate the getting up and down that can be so tiring.
Watch the time. Your body is designed to move and does not like staying in one position for any length of time. So mix up your position every 20- 30 minutes. You can just stop for a few moments and then continue or you can switch to another task.  This will make you less stiff in the long run and just make gardening more enjoyable. Also, ease into your gardening. Garden for half an hour one day, and increase by half-hour increments. Pace yourself and you won't be so exhausted and physically wrecked. Don't be a weekend warrior gardener!
Do the Alexander Technique Lie-Down at the end of your time in the garden. Lying down in this way restores and refreshes you! I guarantee that you will feel better after practicing this lie-down! Click on the video to learn how! 
How You Move Matters! You can learn how to move better with my Amazon bestselling bookAgility at Any Age: Discover the Secret to Balance, Mobility, and Confidence.  My book is illustrated with 40 videos that you access with your iPad or smartphone! You can purchase it here.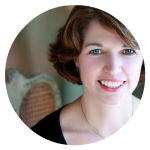 My name is Mary Derbyshire. I am a fitness and movement coach. My methodology is the Alexander Technique, a mindfulness practice that teaches you how to move better. When you move better you feel better and when you feel better your whole life improves! Let me know what you think or ask a question! I love to hear from my readers! Feel free to post in the comments section below and feel free to share this with your friends!