This site contains affiliate links. Please read Disclaimer for more information.
       Be Sure To Watch The Video!
Are you in pain?     
Have you ever thought that it is HOW you do things that may bring about your pain and stiffness?
Perhaps it is the WAY that you move that is the problem. We live in a go-go and get-it-done world. We have been taught to try harder, to bear down and get the job done. Nose to the grindstone and all that.
Maybe that needs to change. Maybe there is a better way.
In this short video, Carolyn shares what she has learned from working with me.
You too can learn a different way to move, a different way to exercise, a different way to be! Imagine being free from pain, free from struggle, and free from feeling never enough.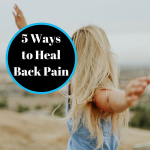 In my Amazon bestselling book Agility at Any Age: Discover the Secret to Balance, Mobility, and Confidence I challenge the fitness culture of "no pain, no gain." I explore the preconceived ideas of what it means to get older. Through my instructional videos, I offer solutions to improving agility and balance.
Yes, you read that right! A book with videos that you can access with your smartphone, iPad, or computer! You can learn a new way of being and bring more agility, balance, confidence and ultimately joy in your life. You can get your copy here.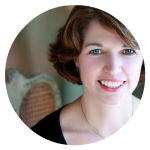 My name is Mary Derbyshire. I am a fitness and movement coach. My methodology is the Alexander Technique, a mindfulness-based practice that teaches you how to move better. When you move better you feel better and when you feel better your whole life improves! Let me know what you think or ask a question! I love to hear from my readers! Feel free to post in the comments section below.