I am often asked how I came to the Alexander Technique.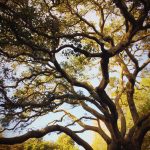 Here is my story.
When I was 20 years old I had the amazing opportunity to go to London, England for one year to study acting.
It was one of the most incredible experiences of my life. The course was taught by teachers from the Royal Academy of Dramatic Arts (RADA), London Academy of Music and Dramatic Arts (LAMDA) and the Guildhall School of Music. We had instruction in acting, Shakespeare, playwriting, voice, improvisation, movement, fencing and stage combat. (Fencing and stage combat were my favorite.)
The Alexander Technique was also part of our curriculum.
Turns out that in England practically every stage actor worth their salt took lessons: Judi Dench, Patrick Stewart, John Cleese, Benedict Cumberbatch (to name a few).
And hey – if it was good enough for them- it was good enough for me- right?
Actors and performers such as singers and musicians study the technique because it teaches them how to move better, breathe better, speak better and perform better.
Better sounded good to me- so off I went to my lessons.
Once a week I would meet with my teacher Duncan Woodcock. He would put his hands on my neck and head and gently guide me through the motion of sitting and standing at a chair.
At first, it all seemed very bizarre and not relevant at all.
I always felt better after a lesson but I could never explain why. Because I couldn't put the experience into words I started to dismiss the value of the work. I let my skepticism kick in and I began to think that this Alexander Technique was for the birds.
Then this happened.
One day I walked out of my lesson and I noticed a tree near the sidewalk.
This tree looked more vivid, greener and more intense than any tree I could ever remember seeing.
I knew that what I was seeing and experiencing was the result of what happened in my lesson. I was changed! The world had changed! Everything about me seemed more alive!
The long walk home to my student housing was unlike any other. I felt buoyant. I was floating. I felt expansive and present.
Who knew that releasing unnecessary muscular tension could transform me in such a profound way!
I wanted more of this. Over the next several years I took as many lessons as I could afford.
I became an actress and worked in the hot off-loop theater scene in Chicago. But I kept coming back to the technique.
One day I went to a new AT teacher for instruction and he suggested that since I was so passionate about the work- perhaps I should become a teacher. This would be a great way for me to support my acting habit.
So I did. I embarked on my 3 year 1600 hour training course to become a teacher.
Once I started teaching I realized that I had wanted to become an actress because I really wanted to teach.
The Alexander Technique became my expression.
That was nearly 25 years ago.
The Alexander Technique has become a template for my life. It is an inspiration.
I would love to teach you the Technique. I would love to teach you how to move better, feel better and be better. The wonderful thing about the technique is that you learn it. It is not a therapy like a massage. It is a learned skill that you can practice, explore and hone. When practiced it becomes you.
Contact me for a lesson or download the Free 1st chapter of my book Agility at Any Age: Discover the Secret to Balance, Mobility, and Confidence at www.mderbyshire.com. I will notify you when the book is available on Amazon for purchase and when my video course is online!