This site contains affiliate links. Please read Disclaimer for more information.
Check out this photo of Gary surfing. Look at the size of that wave! Do you see joy? I do!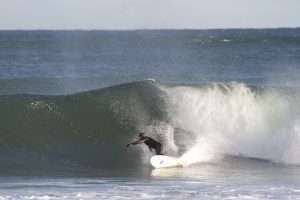 This is January in New England folks! Cape Cod to be exact.
There is no stopping him!
Surfers are a rare breed.
Living in a town that is considered a surfer's paradise, I have worked with many over the years.
No matter what the weather, when the waves are big they surf.
They surf when the air is frigid. They surf when the winds are howling.
They surf when the rain is lashing.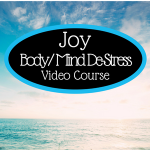 On days when you or I wouldn't dream of venturing outside, they surf.
And here's the thing: they relish the wild weather that creates their waves!
From a surfer's perspective the bigger the waves the better, and the storms that deliver those waves are celebrated.
I know Gary- he loves to surf. He might even say there is nothing on earth he loves more. He finds joy in surfing.
You can see the joy in this photo. Look at how light and open he is on his surfboard. Look how balanced he is on that wave! He is one with himself, his surfboard, the wave and the universe! He has found joy!
Joy is a motivator. Finding joy makes the impossible possible. Joy can be a new point of view!
In Born to Run author Christopher McDougall introduces us to the Taramahura tribe. These people can run barefoot 100 miles a day in the searing heat of Mexico's Copper Canyon.
McDougall determines that this feat (no pun intended) is due to joy!
Yes! To them running 100 miles is an act of joy.
"Glee and determination are usually antagonistic emotions, yet the Tarahumara were brimming with both at once as if running to the death made them feel more alive"1
Gary surfing off the New England coast in January, people running barefoot for 100 miles in the sweltering heat, these feats could never be accomplished if they were considered a drudge.
The one element is joy!
But you need to find joy. You need to be open to it. You need to welcome it! You need to cultivate it!
One way to cultivate it is to sign up for my video course Joy! Body/ Mind De-stress. In this short and fun course, you will learn very practical ways to de-stress so that you can cultivate joy! You can sign up for the course here.
How You Move Matters! You can learn how to move better with my Amazon bestselling book Agility at Any Age: Discover the Secret to Balance, Mobility, and Confidence.  My book is illustrated with 40 videos that you access with your iPad or smartphone! You can purchase it here.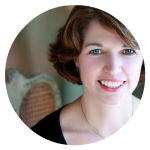 My name is Mary Derbyshire. I am a fitness and movement coach. My methodology is the Alexander Technique, a mindfulness-based practice that teaches you how to move better. When you move better you feel better and when you feel better your whole life improves! Let me know what you think or ask a question! I love to hear from my readers! Feel free to post in the comments section below.
Christopher McDougall, Born to Run: A Hidden Tribe, Superathletes, and the Greatest Race the World Has Never Seen, (New York: Alfred A. Knopf, 2009) p.91