This site contains affiliate links. Please read Disclaimer for more information.
This post may contain affiliate links.
This is no joke.
I just GOOGLED "ergonomic office chairs" and found chairs that cost upwards of $1500!
Here is the secret: you don't need one.
You can find a perfectly good chair at a local store or better yet recycle one from a friend's garage sale and paint it if you must.
This is what to look for and it may surprise you.
Find a chair like a kitchen or dining room chair.
Make sure that the seat is firm. You do not want a rush seat. If you find that the chair is too firm and uncomfortable you can put a cushion on the chair. You know the ones I am talking about. They have little strings on them so that you can tie them to the chair back. You can find these cushions at hardware stores or home good stores
The seat should be flat. It should not be hollowed out nor should it slope backward. This is very important. Backward sloping chairs make you slouch.
Chair heights vary. The height of the chair should allow your feet to touch the floor. Your whole foot does not need to touch the floor, just some part is enough. If you are very tall find the highest chair possible.
Buy your self a sitting wedge- you will be forever grateful. Your hips like to be higher than your knees. A sitting wedge is higher on one side than the other. You sit on the high side and this raises your hips. You want the wedge to be firm and not too squishy. The height of wedge should be about 3-4". Here are 2 wedges I like: the first is the Desk Jockey Car Seat but I also like it at my desk. Desk Jockey also makes a really nice lumbar support that I highly recommend   My other absolute favorite wedge is the Gymnic Movin. It is inflatable so you can adjust its firmness. It also moves so it makes your sitting more dynamic. Your body likes to MOVE and the Gymnic Movin' allows for Dynamic Sitting! However, this wedge is not for everyone. If you have balance issues opt for the Desk Jockey instead. Just click on the pictures and you will be taken to the product. If you want to splurge here is a great adjustable chair. It actually is a chair for cellists but I use it in my studio they also make one for taller people. Just click on the image and it will take you to the site. 
If you must sit on soft furniture place a cushion behind your back to support better sitting. The pillow will prevent you from slouching and will provide a bit of support.
So I have just given you some easy and inexpensive solutions to sitting problems.
Remember small changes can have big impacts. Sign up for my FREE video course Sitting for Success here.
Or you can purchase a longer course 5 Ways to Heal Back Pain here.
Let me know how this works for you- I would love to hear from you!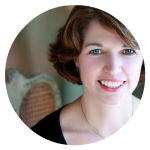 My name is Mary Derbyshire. I am a fitness and movement coach. My methodology is the Alexander Technique, a mindfulness-based practice that teaches you how to move better. When you move better you feel better and when you feel better your whole life improves. You can get my Amazon best-selling book Agility at Any Age: Discover the Secret to Balance, Mobility, and Confidence here.
1.Copyright: <a href='https://www.123rf.com/profile_cherezoff'>cherezoff / 123RF Stock Photo</a>